The tawaf [walking around the Ka'bah] was a practise of Prophet Ibrahim/Abraham, but the arabs later innovated and made alterations to it so people had to do tawaf naked based on the innovations of some of the Quraysh.
| | |
| --- | --- |
| | Click this bar to view the full image. |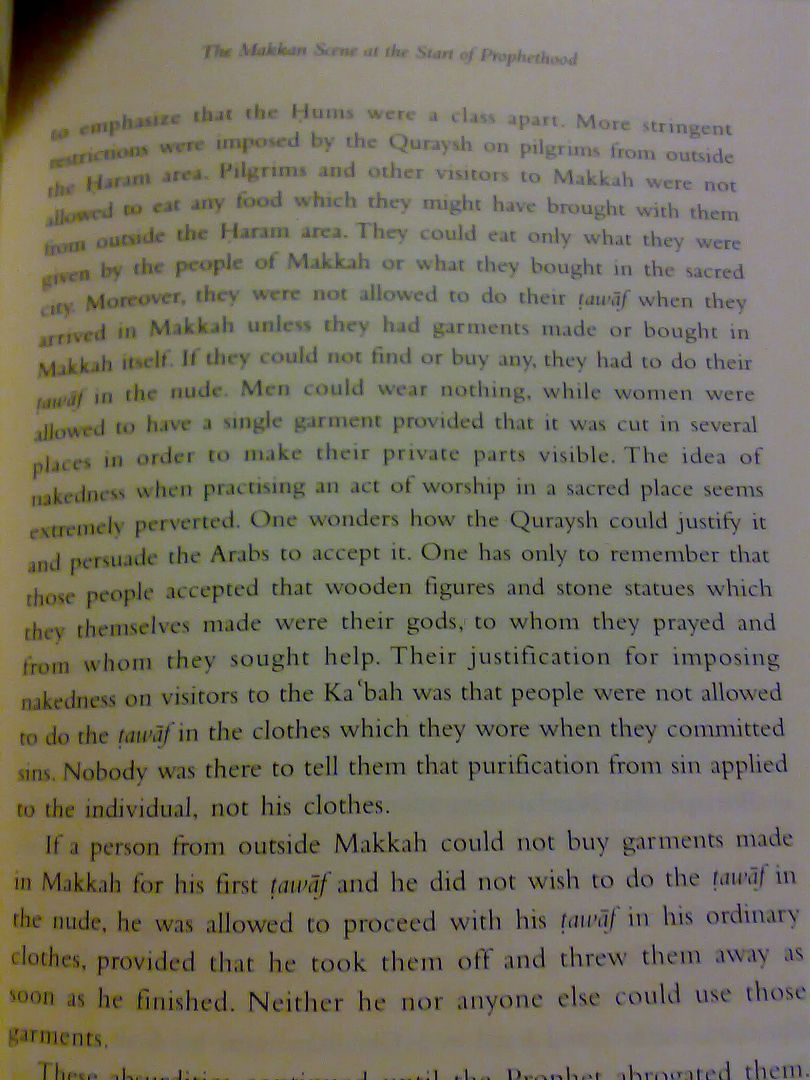 http://i256.photobucket.com/albums/h...ibnHp214-6.jpg

Ibn Hisham p.214-216.

p.57, Muhammad Man & Prophet; Adil salahi.